A great comedy is all you need to have the most memorable movie night. Choosing it, however, can be a bit challenging. The following tips can help you select a fantastic comedy to watch, either alone or with your friends and relatives.
Consider the Actors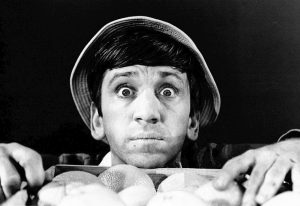 Some comedy actors are famous for their exceptional acting skills. They bring life to every movie they feature in, and this means more quality entertainment for you. When looking for a comedy, consider a film that your favourite actor is in. For example, if you cannot get enough of a comedy actress like Tiffany Haddish, think about getting a movie that she is in. You are undoubtedly going to have a fantastic time.
When watching a comedy with your buddies, it is advisable to get their opinions. You don't want to enjoy yourself while your friends drown in boredom. It is not fair at all!
What's the Theme?
Each comedy comes with a particular theme or subject. Make sure that you are comfortable with the main issue addressed in the film you select. Otherwise, you could be bored before watching the movie halfway through. Generally, comedies come with themes such as romance and love, politics, religion, social classes and adulthood, as well their challenges.
Apart from thinking about your comedy theme preferences, consider the people you are watching the movie with. It is not suitable to watch comedies with too much sex scenes or vulgar language when young children are around. It may impact them negatively.
While choosing a quality comedy might take some time, the benefits to enjoy are worth it. You get to laugh hard and forget about any stress you might be experiencing for some time.